Today when trying to update one of my Microsoft Windows – Windows 7 Ultimate 64-bit, and clicking to More Information link, it led my browser to SPAM site (DO NOT VISIT IT!):
http://hus.parkingspa.com/hc3.asp - DO NOT VISIT IT!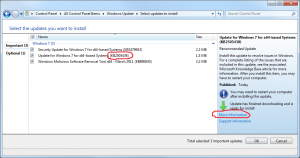 It happens only for update – Update for Windows 7 for KB2505438, when you click on more info link, see the screenshot.
Here is a screenshot for that SPAM / domain squatter site: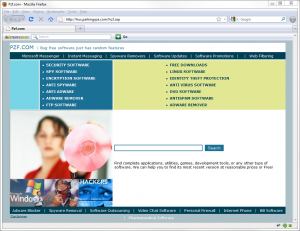 Why and how this happened?
It seems, that someone responsible for update links at Microsoft failed to enter correct Microsoft KB article address:
http://support.micrososft.com/kb/2505438 - DO NOT VISIT IT!
Correct address is:
http://support.microsoft.com/kb/2505438
At first it seemed like computer is infected by some virus / spyware, but it is not a case.
UPDATE:
While I was writing this, Microsoft have already fixed this.
UPDATE 2:
Other people noticed this too: