Monthly Archives: March 2011
Today we launched a new website full with useful tools and utilities – Urih.com

Some of featured services:
In the coming days I will write some more details and some usage examples. Currently, some facts:
All is running on PHP 5.2 and 5.3, Apache, MySQL and Linux – LAMP. Technology: HTML 4.01 strict and CSS 3.
SilverBench is written in C#, Silverlight 3, .NET.
All is done in spare time by 3 people.
The only image used in site is the Favicon. As a consequence, site does not work with IE6.
Site tested and works on all major browsers: Mozilla Firefox 3 and 4; Internet Explorer 8 and 9; Opera 10; Apple Safari 5.
Home logo is displayed incorrectly in Google Chrome version 10, however Chrome 9 and 11 Beta displays it correctly.
Today when trying to update one of my Microsoft Windows – Windows 7 Ultimate 64-bit, and clicking to More Information link, it led my browser to SPAM site (DO NOT VISIT IT!):
http://hus.parkingspa.com/hc3.asp - DO NOT VISIT IT!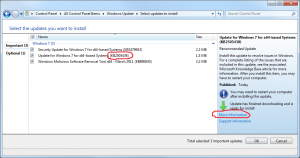 It happens only for update – Update for Windows 7 for KB2505438, when you click on more info link, see the screenshot.
Here is a screenshot for that SPAM / domain squatter site: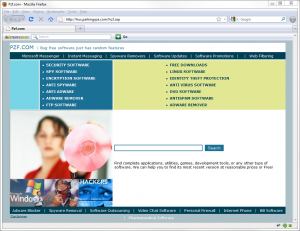 Why and how this happened?
It seems, that someone responsible for update links at Microsoft failed to enter correct Microsoft KB article address:
http://support.micrososft.com/kb/2505438 - DO NOT VISIT IT!
Correct address is:
http://support.microsoft.com/kb/2505438
At first it seemed like computer is infected by some virus / spyware, but it is not a case.
UPDATE:
While I was writing this, Microsoft have already fixed this.
UPDATE 2:
Other people noticed this too: