To our big surprise, the new Intel Raid controller on the Motherboard Intel DX79TO (ver. AAG28805-401) with Intel X79 Express Chipset shows awesome read performance.
The raid model is Intel Rapid Storage Technology enterprise 3.0 (Intel Rapid Storage enterprise – SATA Option ROM – 3.0.1.1370, 2003-2011), which in Microsoft Windows is reported as "Intel C600 Series Chipset SATA RAID Controller".
Usually, with old Intel RAID models (till ICH10R?), RAID 1 mirror reads only from the one drive at the same time. The last time we tested this, was November 2010 with Intel RAID controller ICH10R.
Now, our test shows, that the new Intel RAID 1 reads from the both mirror drives simultaneously. Writing speed stays the same, however reading speed is twice as fast. Basically, you get read performance the same as from RAID 0 stripe.
Our test setup.
For more details, see the screenshots at the end of this post.
Test results.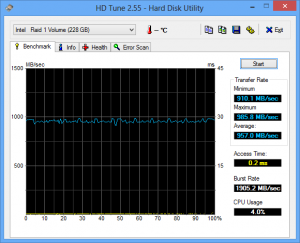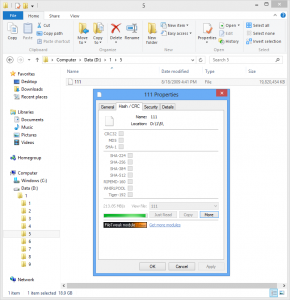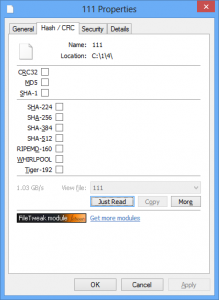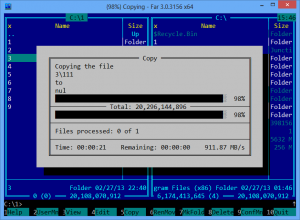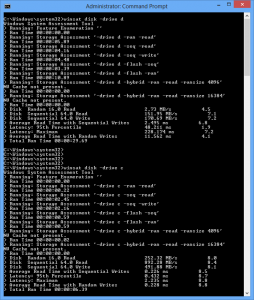 Conclusion.
It is possible to get a stunning HDD/SSD read performance with consumer grade hardware. Also, note that in this setup the SSD reading speeds exceeds 1000 MB/s or 1 GB/s. The whole setup costs about $1500.
Winsat for both drives, text version:
C:\Windows\system32>winsat disk -drive d
Windows System Assessment Tool
> Running: Feature Enumeration ''
> Run Time 00:00:00.00
> Running: Storage Assessment '-drive d -ran -read'
> Run Time 00:00:05.89
> Running: Storage Assessment '-drive d -seq -read'
> Run Time 00:00:04.16
> Running: Storage Assessment '-drive d -seq -write'
> Run Time 00:00:04.48
> Running: Storage Assessment '-drive d -flush -seq'
> Run Time 00:00:03.39
> Running: Storage Assessment '-drive d -flush -ran'
> Run Time 00:00:10.89
> Running: Storage Assessment '-drive d -hybrid -ran -read -ransize 4096'
NV Cache not present.
> Run Time 00:00:00.00
> Running: Storage Assessment '-drive d -hybrid -ran -read -ransize 16384'
NV Cache not present.
> Run Time 00:00:00.00
> Disk Random 16.0 Read 2.73 MB/s 4.5
> Disk Sequential 64.0 Read 151.95 MB/s 7.1
> Disk Sequential 64.0 Write 170.69 MB/s 7.2
> Average Read Time with Sequential Writes 2.495 ms 6.8
> Latency: 95th Percentile 48.211 ms 1.9
> Latency: Maximum 228.174 ms 7.2
> Average Read Time with Random Writes 11.562 ms 4.1
> Total Run Time 00:00:29.69
C:\Windows\system32>
C:\Windows\system32>
C:\Windows\system32>
C:\Windows\system32>
C:\Windows\system32>winsat disk -drive c
Windows System Assessment Tool
> Running: Feature Enumeration ''
> Run Time 00:00:00.00
> Running: Storage Assessment '-drive c -ran -read'
> Run Time 00:00:00.22
> Running: Storage Assessment '-drive c -seq -read'
> Run Time 00:00:02.45
> Running: Storage Assessment '-drive c -seq -write'
> Run Time 00:00:02.16
> Running: Storage Assessment '-drive c -flush -seq'
> Run Time 00:00:00.59
> Running: Storage Assessment '-drive c -flush -ran'
> Run Time 00:00:00.59
> Running: Storage Assessment '-drive c -hybrid -ran -read -ransize 4096'
NV Cache not present.
> Run Time 00:00:00.02
> Running: Storage Assessment '-drive c -hybrid -ran -read -ransize 16384'
NV Cache not present.
> Run Time 00:00:00.00
> Disk Random 16.0 Read 252.32 MB/s 8.0
> Disk Sequential 64.0 Read 892.28 MB/s 8.4
> Disk Sequential 64.0 Write 491.88 MB/s 8.1
> Average Read Time with Sequential Writes 0.226 ms 8.5
> Latency: 95th Percentile 0.432 ms 8.7
> Latency: Maximum 2.235 ms 8.8
> Average Read Time with Random Writes 0.228 ms 8.8
> Total Run Time 00:00:06.39